Are you looking for the lowest, sleekiest brain bucket you could ever get? One that only adds 1/4 of an inch to your head profile, with no regards to safety or DOT standards?
If so, then, the Lo-Profile Helmet is not for you.
But if you want a low profile helmet (no mushroom head) that is actually DOT approved (instead of a fake DOT sticker)... then you might have just found the right helmet for you.
The DOT FMVSS No. 218 standard affirms that a helmet should have its layer of protection be at least 1 inch thick.

This helmet's inside liner is exactly 1 inch thick, making it the lowest allowed by DOT standards.
This also means that this helmet will add an extra layer of actual protection. 
Wearing a half helmet makes you 48% safer from having head injuries*, when compared to novelty helmets or no helmet at all, if they're up to minimum standards.
This is what the Lo-Profile helmets offers you: No to mushroom head, Yes to protection.
Source:
* Erhardt, T., Rice, T.M., Troszak, L., & Zhu, M. (2016). Motorcycle helmet type and the risk of head injury and neck injury during motorcycle collisions in California. Accident; analysis and prevention, 86, 23-8.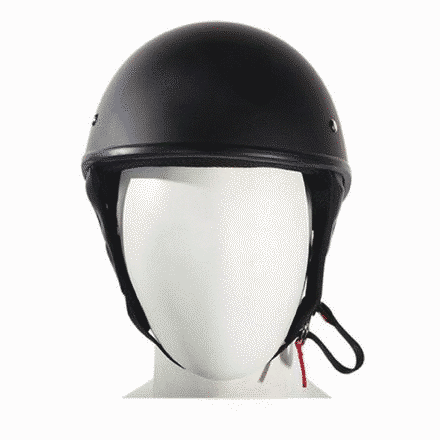 THE HELMET STYLE OF CHOICE OF MOST MOTORCYCLE POLICE OFFICERS
There are 3 main reasons why most motorcycle police officers opt for open face helmets, rather than full face:
Better visibility 
Full face helmets seriously impair peripheral vision. With a half-helmet, you're much more likely to see that car creeping into your blind-spot.
 
Better hearing 

Half helmets don't muffle sounds, giving you the ability to better hear incoming vehicles

 
Better neck comfort 

The light weight of the helmet doesn't strain your neck even on the longest rides.

 
Add all of those riding benefits to the fact that a half helmet you increases your chances against head injuries in an accident by as much as 48%*, compared to no helmet at all or even a novelty helmet.
Now you understand why a half-helmet is the perfect choice for bikers.
WHY YOU SHOULD GET THIS HELMET
THE LOWEST A DOT HELMET CAN LEGALLY BE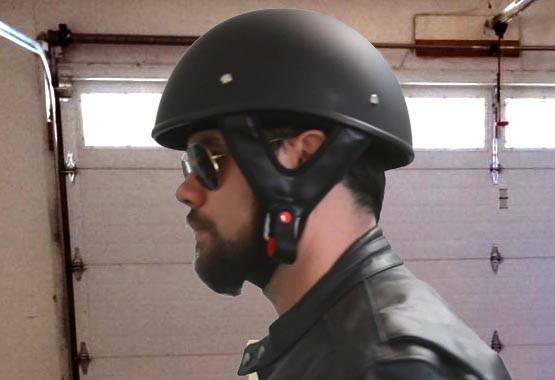 The thin 1" liner makes this the lowest a helmet can be, according to DOT standards
This helmet sits low on your head (mushrromless), while it m eets or exceeds all D.O.T. FMVSS No.218 standards
 A D.O.T approved helmet makes you close to 50% less likely to suffer a head injury.
This helmet is made to be as safe as a half-helmet can be, so you can enjoy your rides with extra security.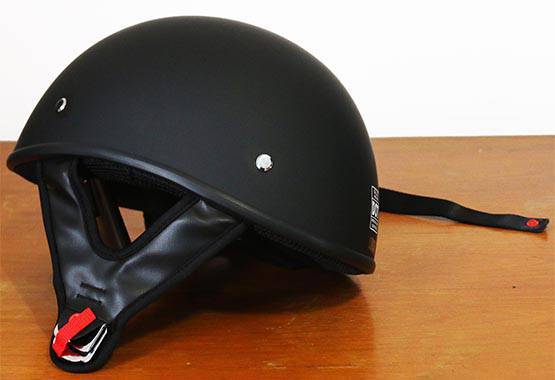 The Aerodynamic Composite shell isn't just a techy named material. It's lightweight and ultra-resistant, the perfect combination for motorcycle riding.
This means you will now ride with low wind drag and low strain on your neck, especially on those long rides.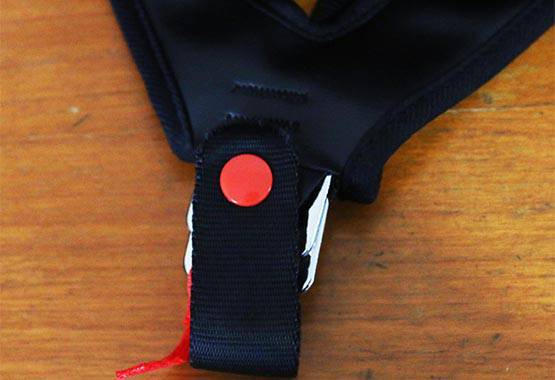 The padded nylon Ez Retention System with steel rivets provide a quick and secure fit.
It means the helmet will stay in place even when you're pinning it.
It's quick in, quick out, the way every helmet should be.
A COMPLETE RIDING EXPERIENCE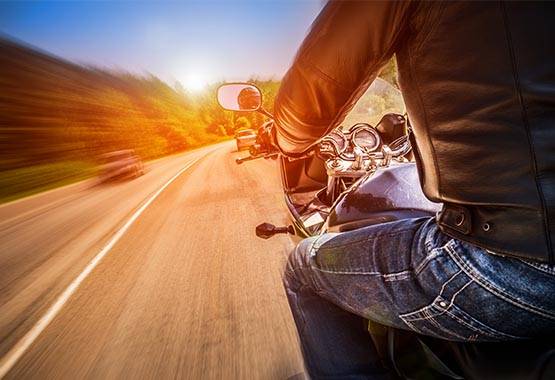 Four words: wind-in-the-face.

Only an open-face helmet lets you feel what it really is to twist the throttle.
You'll also see and hear better, which adds to the whole riding experience.
THIS HELMET ON YOUR HANDS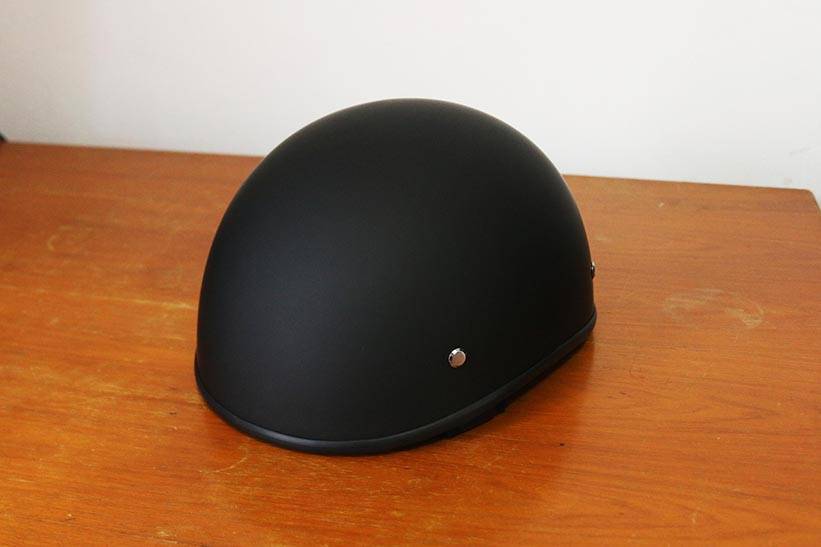 No frills, no nonsense classic flat black finish.
May cause staring on first sight
You'll get the box and open it up. Feel how light it is.
See the flawless matte finish, the steel rivets and the attention to details that goes into each unit.
Now, you look inside it and see the moisture wicking cloth covering the 1" (and no more) liner (the thinnest allowed by DOT standards).
Check out the smallest, finest details on the sewing job. Built to last.
Finally, you check out the y-straps and the ez retention system and how quick-and-easy it is to securely fasten and unfasten your helmet.
From there it's helmet on, vest on, goggles on, I'm gone. See you in a couple hundred miles.
To measure your head for the correct helmet size, take a tape measure just above your brow and around your head just at the top of your ears.
If you're in between sizes, order the smaller size.
These helmets should fit snug when brand new, so they can mold to the shape of your head.